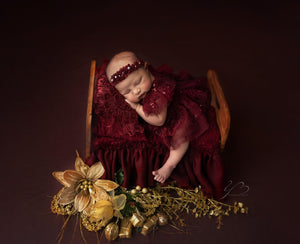 Beautiful  mattress cover and pillow set created with a delicate and soft lace  fabric and a beautiful ruffle skirt.
The pillow size is approximately 6x8 inches and the mattress cover is 13x16 fits most newborn beds
Please note they are sold individual. You must select each  option if you would like the set
Perfect for props shots and boho inspired sessions.
Hand wash. 
Air dry.